SMNTCS Stories: One Summer Night In Paris With Chance the Rapper
Stories
Monday, 30 May 2016
795 Views
0 Comments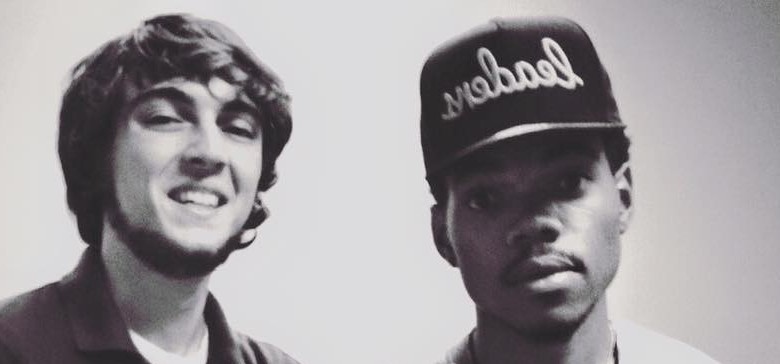 Before Paris, Chance the Rapper and I met in Houston when he was opening up for Mac Miller. I had lined up an interview with Mac for my UGK documentary (shoutout to Quentin Cuff), so Chance being there was just a bonus. While wandering around the halls of Warehouse Live waiting for Mac to be ready, I bumped into Chance. Acid Rap was only a few months old and he had just dropped a video directed by, and co-starring, Hannibal Buress. Suffice it to say I was a very new, very enthusiastic proponent of Chance. 
He approached me and asked, "Did you say you were working on a UGK documentary?"
I nodded. "Yeah, dude! You're a fan?"
Chance replied, "Man, I would love to be part of that."
So I told him, "Well, I've got my equipment here ready to go if you want to do something…"
"Oh man, I'm so sick right now. I wish I could say yes, but I need to save my voice," Chance said.
I was sad, but hoped maybe we'd meet back up again soon.
"Do you still wanna take a picture though?" Chance asked.
"Hell yeah," I said. And then we took a picture.
Several months later, in Paris, Chance walks out of the Zenith and wants to go to the McDonald's on the other side of the park. I had originally planned a trip to Beirut to visit several Palestinian refugee camps, but there were two car bombings on the same day just two weeks before I was set to fly out. So, after making a call to Bun and asking for a rare favor, Bun called me to say that Macklemore's camp had taken care of me for his back-to-back shows– Chance was opening for Macklemore on this tour. I rerouted my Air France flight from Beirut to Charles de Gaulle. I digress… So, outside the Zenith, we're walking to McDonald's and Chance is wearing the same bright red jacket (think MJ's Thriller jacket) he wore onstage. He's instantly recognizable. A group of breakdancers in the park ask him for a picture, then a young woman, then two or three more fans.


I offer up my Trill Gladiator jacket and cap as a disguise. The McDonald's is packed with kids from the concert, but it's enough of a disguise for him to walk in undetected. While we wait, we kill time by watching stupid videos on his phone (I def did not get the international plan). Chance grabs his food, and we walk back to the bus where he and the band are off to the next country.
Earlier that month, he gave me permission to use "Cocoa Butter Kisses" for the tour diary I filmed with Hannibal. I was only a few months into my "professional" career, whatever that means, but the humility Chance showed me in our interactions that year made such a positive impact on me. One day I hope we get to do that UGK interview we talked about.
Check out Chance's new music video for "No Problem," featuring 2 Chainz and Lil' Wayne, below. His new album, Coloring Book, is incredible and is available for free on iTunes and on streaming services everywhere.