Inside Illmore: From SXSW House Party to Stuff of Legend
SMNTCS Conversations
Friday, 11 March 2016
1357 Views
0 Comments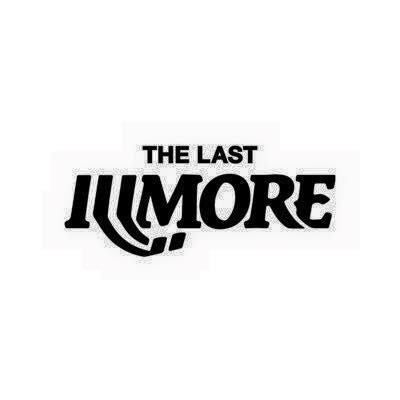 It started the way most SX stories do—with an artist in need of a place to crash—but three years later, the ILLMORE is the hottest ticket in Austin. Get to know the creative minds who launched your favorite rapper's favorite Texas after-party.
It's a typically chaotic Thursday night at SXSW Music Festival, and thousands of bands are spread across venues in Austin, Tex., playing for hundreds of thousands of curious music fans—but the who's who of hip-hop knows there's only one place to be. It's where Future is getting ready to take the stage in front of a packed crowd that's ready for a marathon night of partying, dancing, bowling and even cake-throwing. It's where Chuck Inglish of the Cool Kids is standing outside, yelling at the police. Where comedian Hannibal Buress is riffing to a group of friends about the difference between white people who like Steve Harvey and white people who like Kevin Hart. Where GoldLink is roaming around solo. And that's all before you make it to the stage.
Welcome to ILLMORE.
Illmore 2014: Inside SXSW's Hottest Party from undefined on Myspace.
If you've ever roamed Sixth Street and its surroundings during SX, there are good odds you've tried to get in to the festival's hottest afterparty (and if you haven't, go ahead and add it to your bucket list for 2015). This year, over 20,000 people RSVP'd within the first few hours of the link going live, without even knowing the lineup. Not that they needed to worry: this year's performance bill read like a roll call of hot rappers and DJs, with guests like Schoolboy Q, Skrillex, Bun B, Big Sean, Steve Aoki, A$AP Mob, Taylor Gang, Travis Scott, Dom Kennedy, Casey Veggies, Future, Trae tha Truth and DJ Mr. Rogers, to name a select few. There were also notable folks hanging in the shadows; people like Birdman, Jay Electronica, Jimmy Kimmel, Mac Miller and even Lil B. "Based God slid thru; that was a big highlight," says Mike Waxx of the L.A.-based culture site IllRoots. (Led by Mike and his partner Matt Ferrigno, IllRoots joined forces with Austin concert promotion company ScoreMore to create ILLMORE.) Adds ScoreMore co-founder Claire Bogle, "Lil B was there promoting peace and prosperity to the A$AP Mob."
The week culminated with one of the biggest stars on the planet: Lil Wayne, who's soundtracked the high school debauchery of many an ILLMORE attendee, and who performed with his Young Money squad. "Lil Wayne is the homie," says Mike. "He liked what we were doing and wanted to be a part of it."
"There was a small riot outside that night," says Claire. "I had to go out there and stand on a chair and tell people to chill out or else no one was getting in."
The story of the ILLMORE begins in 2010, at Chicago's Lollapalooza festival. Claire and fellow ScoreMore founder Sascha Guttfreund were in town with Philadelphia hip-hop duo Chiddy Bang, who did an interview with IllRoots during the fest. Claire and Sascha met Mike, they all hit if off, and when SXSW rolled around the following year and the brothers Chiddy needed a place to crash, the idea of throwing a house party was agreed upon.
What started as a small event for friends of the ScoreMore and IllRoots camps has in three years grown into its own mini-festival, where the verified-to-unverified Twitter ratio of folks in attendance is probably higher than anywhere else in Austin during the weeklong music festival.
The ILLMORE thrives on the element of surprise. Wristband pickup locations are held secret and announced seemingly at random, igniting a mad rush of young festivalgoers to arrive first. When you get there, the first thing you'll see is a long, long line (seriously: it's ranked as the longest line of any unofficial SXSW event by VICE/Noisey) of young folks hungry for a chance to rub shoulders with their favorite rappers and EDM artists—and if you're lucky enough to get in, you just might.
"We had no venue, lineup or dates [announced] and crashed three website servers when the RSVP link went up," says Sascha.
This year, ILLMORE had to be moved from Austin's west side American Legion mansion to the east side's Millennium Youth Complex due to high demand and the Legion's broken floor. "Last year, we had about 250 people upstairs when Kendrick [Lamar] decided he wanted to hop onstage to do 'm.A.A.d. city,'" says Claire, "The thing about wood floors is that the wood gives under pressure, and the floor actually broke during that performance." Thankfully, no one was hurt, and the decision was made to relocate for 2014.
The Millennium Youth Complex fit roughly 3,000 people in its doors at any given time, with hundreds more lined up around the block waiting to get in. "We wanted to take it up a notch," says Matt. "Demand grew and it was the perfect time to take it to the next level."
"But we still used the Legion mansion as a wristband pick-up location," Claire adds, "Even the day we didn't give out wristbands, a crowd of people showed up and cops had to shut it down."
ILLMORE teamed up with Myspace for this year's party, along with the premiere urban fashion company Diamond Supply Co., which co-sponsored the event and released a limited-edition shirt in support of it. "We reached out to the ILLMORE people wanting to bring the Diamond Lifestyle to SXSW, andboom—it happened," says Yousef El-Gabry, store manager of Diamond Supply's L.A. location. "Every night at the ILLMORE is a crazy story. The stuff people will do to get a wristband is insane… I'll leave it at that."
When asked how they find time to sleep during the week of madness that is SXSW, Matt says, "Did we sleep? I don't know if we did. Mike had Panda Express every day, so that kept us going."
"There's also a lot of planning that goes into an event like this," adds Matt, "so there were sleepless nights well before SXSW."
"We're lucky that the artists, our clients, are our friends and genuinely want to see us win, as we want nothing but the same for them," says Sascha. "Everyone comes to SXSW and, at the theoretical fork in the road, seems to turn right… We just turned left, people came with us, and now we can look back knowing that we have one of the most talked-about independently thrown events in the United States. We're fortunate and grateful to our sponsors, clients, friends, and family who have made the ILLMORE possible."
Looking into the future, Mike, Matt, Sascha, and Claire hope to take the ILLMORE to other festivals and events with the intention of exploring the brand's potential.
"Let's just say it's going to be a hot summer," hints Mike.
//