Young Fathers "Only Child" Okayafrica Performance
Africa
Saturday, 18 June 2016
873 Views
0 Comments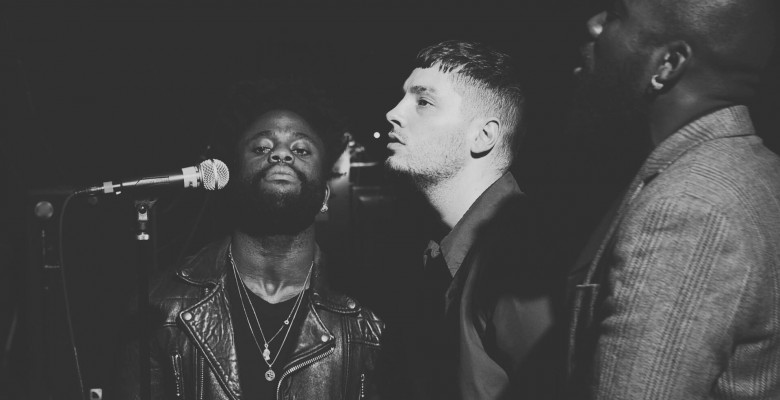 While in New York City for a month-long stint of filming sketches for An Ode To Hannibal Buress, I was asked to help film an acoustic performance of Young Fathers' "Only Child" for Okayafrica. A sister channel of Okayplayer, Okayafrica specializes in spotlighting Africa and its diaspora's myriad cultures. The good folks at Okayafrica really know what they're doing, I was already a fan of the Okay Acoustic series, and Young Fathers is one of my favorite groups, so it wasn't a hard sell.
Young Fathers is a trio hailing from Scotland; two members have their roots in Liberia and Nigeria. Together, with their collectively unique perspective, they make brilliant music. Each of their albums receive even higher praise than the last, but seeing a live performance is the best way to experience their music. That was my first introduction to them, actually, about a year prior to the acoustic performance; one night, DJ Tony Trimm, whom I first met on tour with Hannibal Buress, was raving about this group that we just had to see at Bardot in Hollywood. Sure enough, that night, Hannibal, Tony, and I met up at Bardot to take in the show. Now knowing Young Fathers' music, that was a strange place for a first encounter, but I'm so glad it happened.
Fast forward to Spring 2015 in Brooklyn and I'm entering the Music Hall of Williamsburg on an overcast day while Young Fathers and their crew are loading in for soundcheck. Alloysius, Kayus, and G assembled around a lone microphone, armed with only an Axatse shaker and their hands for instruments. What happened next was magical, and I got to experience three takes of it.
Big thanks to Okayafrica and producers Ginny Suss + Allison Swank for including me on this shoot; watch it below and check out "Only Child" on Young Fathers' 2013 Scottish album of the year, Tape Two, here via Anticon Records.