Hannibal Buress and Bun B Share the Stage
Music
Thursday, 13 September 2018
572 Views
0 Comments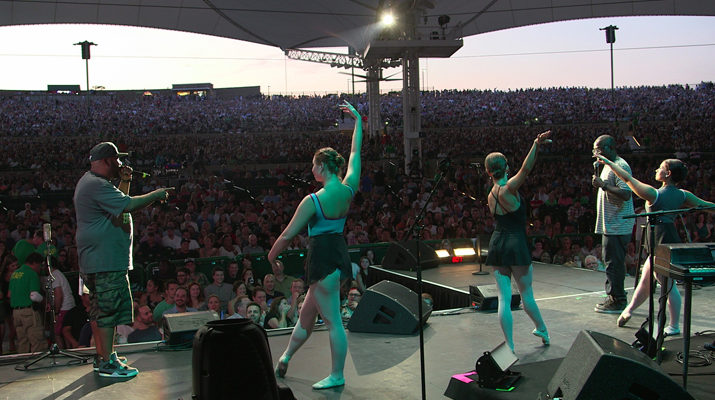 How did Hannibal Buress and Bun B end up sharing a stage together? The story is pretty cool actually. Hannibal was opening for Dave Chappelle and Flight of the Conchords on the Oddball Comedy Festival tour in 2013, and he was looking for for a way to spice up his Houston set. He'd been making fun of a UGK song and I had a budding friendship with Bun B, one-half of UGK, so I suggested maybe giving Bun a chance to defend himself, but doing it as a surprise for the crowd. We rang up Bun and he was down, and the result is what you see below:
I filmed the moment for Okayplayer as part of a Day in the Life series for OKP TV, but the moment was just too good, we had to make it the focus.
Hannibal Buress is returning to Houston for a show at Revention Center on September 15th, you can purchase tickets here.