Anik Khan is a "Renegade" on New Single
Lost & Found
Friday, 17 June 2016
893 Views
0 Comments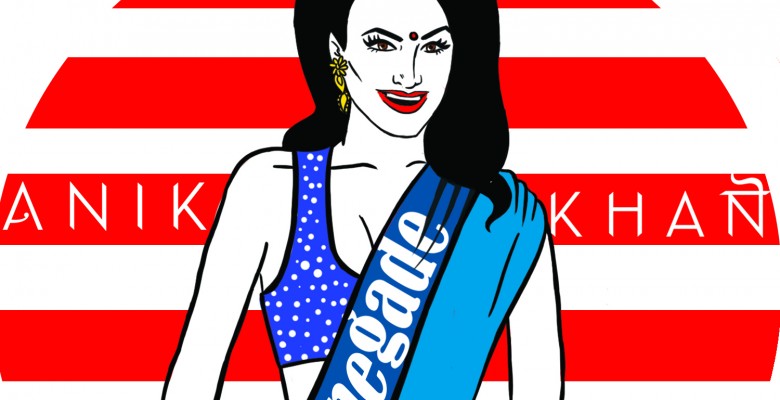 Anik Khan is a SMNTCS favorite who makes us believe in the Brown Alliance that Q-Tip once rapped about– and his new single, "Renegade," is only serving to strengthen his impressive sophomore season. The Bengali-born, Astoria, Queens-raised MC is the son of a freedom fighter and might just be the Great Brown Hope. In 2016, people of color are demanding more of one thing for certain: better representation; in our elected leaders, in movies involving our cultures, and in the media we consume. For this wave of First Gen Americans who relate so hard to Master of None's "Parents" episode, for those of us who see the overlap in our parents' struggles and (some of) the themes on 36 Chambers, Khan is a very welcome voice.
"I am the voice of the immigrants," Khan raps over a Rvdical the Kid beat that seems to pick up where the Buzz and Buy Out riddims left off 15 years ago, "I know my people are listening."
Khan's first single of 2016 was the Jarreau Vandal-produced, saxophone-featuring, head-nod-inducing "Too Late Now," which, halfway through the year, is still sitting high on the list of our favorite songs. Also not to be missed is Khan's 2015 video for "Shadows," the second movement of which is a not-so-subtle reference to Street Fighter.
It's clear Anik Khan has a vision, both of what he represents and also for his music. If artists like Kendrick Lamar and Sturgill Simpson are any proof, embracing your individuality is the true key to success– and Khan is not shying away from his identity.
"Mashallah Mafia, Mashallah Mafia," Khan shouts in his first verse. If that's not a slogan you can get behind, we don't know what is. SMNTCS is onboard.
Premiered by Ebro on Apple Music's Beats 1 Radio and Pigeons and Planes, stream "Renegade" below.